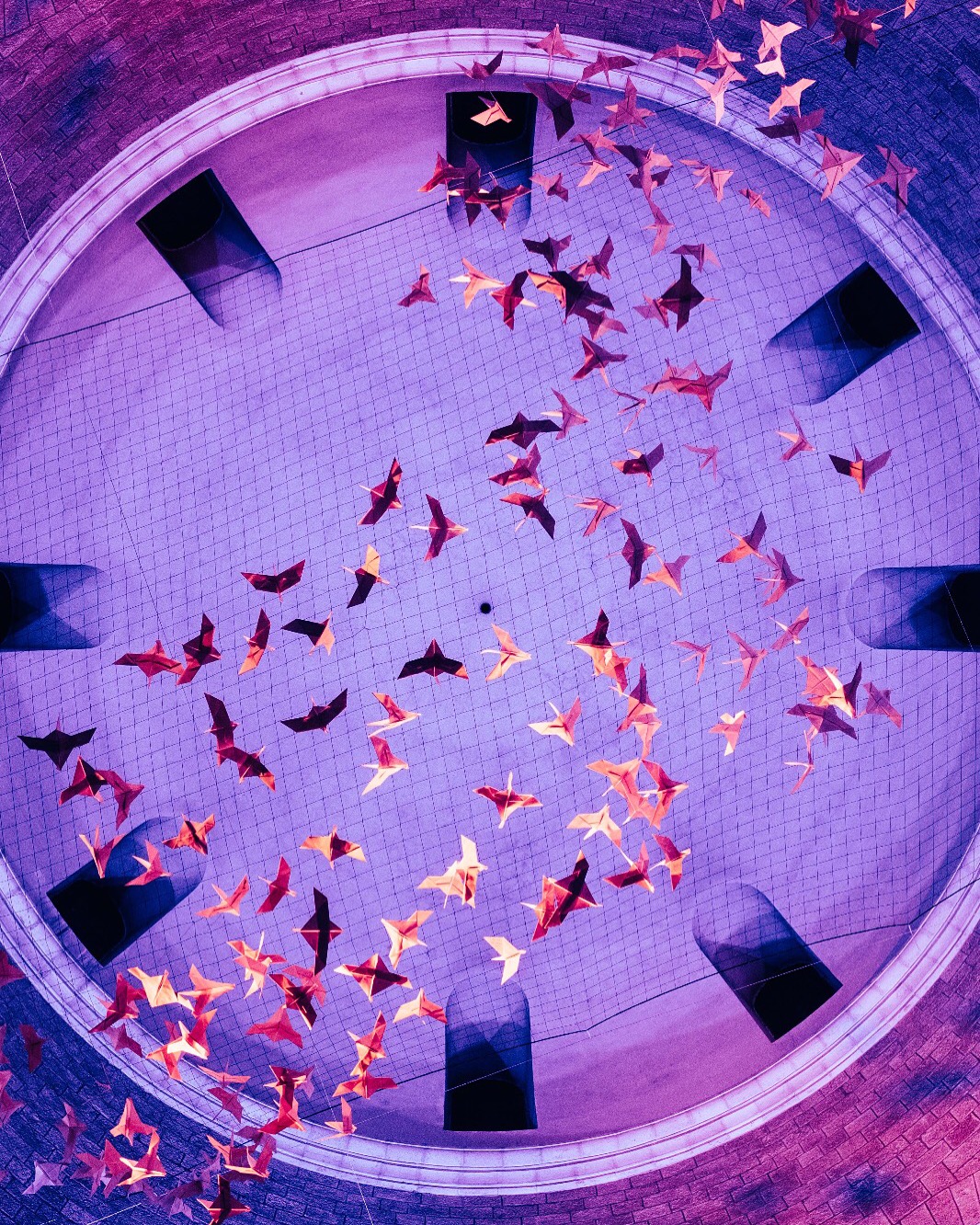 The successful installation traveling the world with stops in Jerusalem, London, Salisbury. A multimedia art installation that affects the visitor with all senses. Not loud, not pushy and intrusive but gentle and restraining, full of fascinating visuals. Without either the need or the wish for explanations.
The 3 components of the installation:
THE SCULPTURE A floating flock of more than 2.000 origami paper doves

THE LIGHT Light moving around the space and over the sculpture makes the doves literally come alive...

THE MUSIC A sound cloud - especially composed for the installation - full of spherical sound, cooing of doves and even slight flattering of their wings
What does the symbol of the spirit, the white dove, look like in our present days? Does this symbol still exist and is it still appropriate? Does it function properly when transformed into the 3rd dimension and what does that possibly mean for a modern art installation today ?
The spirit - a very abstract term in our modern hightech and consumer orientated society - apparently of little importance and difficult to understand. The installation is seeking an approach to the idea of the spirit, the "Holy Spirit" on various levels and angles with a full range of stylistic devices – a physical and emotional experience in unique spaces. An attempt...
SALISBURY Cathedral 2018 LONDON St.Martin-in-the-Fields 2017 JERUSALEM Mount Zion 2016 MUNICH, 2014-215, 2017 Heilig-Geist, Viktualienmarkt BURGHAUSEN, 2015 St.Jakob