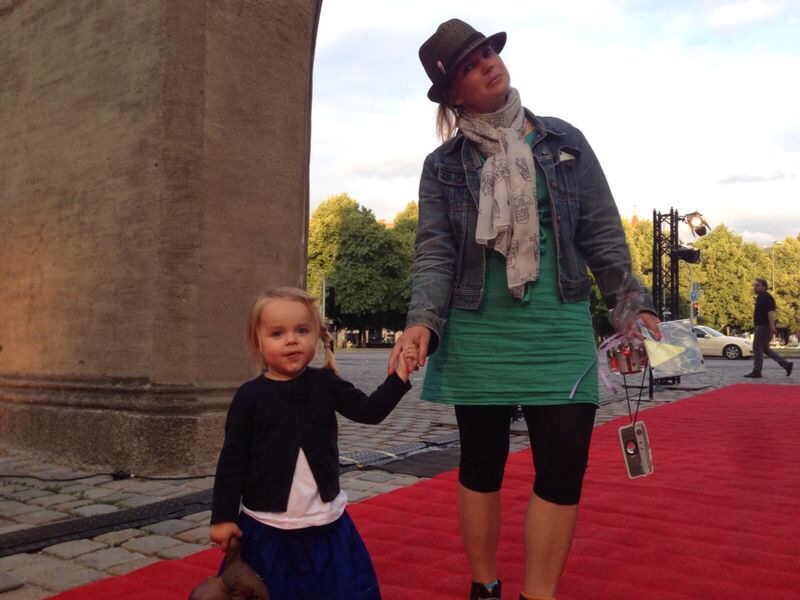 HMI-Flood Lights, LED Spots, 15m Red Carpet , 8 Light Barriers
'....everyone will be famous for 15 minutes.' Andy Warhol once said. 15 metres of red carpet, plenty of spotlights and a dazzling sound of screaming photographers, flash lights and clicking cameras follow visitors along the installation RED CARPET.
But no one is there apart from the visitor himself !
The phenomenon of the superficial glamour world that prevails nearly all aspects of our media world is turned upside down and becomes a persiflage of itself in this urban art project.
For that his feet do not need to touch the ground, Klytaimnestra layed out a purple carpet for her consort. But Agamemnon, King of Mykene, refuses to set a foot on it: The
colour purple is meant to be for the gods and he does not want to offend them. He should have better been afraid of the earthly rage. As already plannend long beforehand his wife
murdered him the same night.
This tale of the greek mythology counts as the earliest reference to a " Red Carpet".
MUNICH 2014, Isartor - Filmfest München