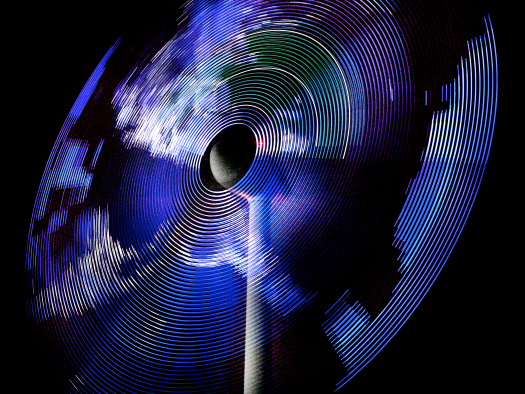 9.000 Power LEDS, VVV Realtime Animation etc. Lighting the rotor blades of a nearly 100 m high wind wheel on the outskirts of Munich is definitely one of the most ambitious projects of Michael Pendry and his Pendry Artlab.
With the realisation of this spectacular installation of lights and colour, Michael Pendry h set a new highlight in his career as an artist and created one of the biggest light and urban art installations ever done in Germany at the time.
More than 9,000 Osram LEDs mounted to the rotor blades of the wind mill bring this installation to life and makes the Star of the South visible far beyond the boundaries of the city.
The installation directly interacts with colour scheme of the Aliianz-Arena by Herzog de Meuron...The installation became a land mark for Munich.
MUNICH 2009/2010, Fröttmaning - Allianz Arena